Partnerships Executive - Manly Warringah Sea Eagles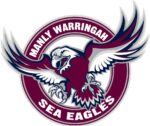 Newly created role in an iconic sporting club
Relationship/account management focus
Deliver partnership benefits for leading brands
Based in brand new offices at 4 Pines Park (Brookvale Oval)
The Manly Warringah Sea Eagles are an iconic Australian sporting organisation, and one of the most successful teams in the National Rugby League since entering the competition in 1947. The Sea Eagles boast a rich history and proud, loyal supporter base, and the excitement is already building for 2023.
The Manly Warringah Sea Eagles rich history and success would not be possible without the support of Corporate Partners. This role is pivotal in ensuring the success of the Clubs' commercial portfolio.
Reporting to the Partnerships Manager, the Partnerships Executive will be responsible for managing a portfolio of corporate partners, ensuring an effective delivery of rights and benefits, as well as overseeing the delivery of corporate hospitality ticketing for all corporate partners. With an innovative and forward thinking approach, this role will also work to identify new opportunities for corporate partners to receive maximum value and leverage from their partnership with the Club.
To be considered for this role you will have experience in an account/relationship management and/or sponsorship servicing role, ideally from within a professional sporting club. You will be a driven, proactive and passionate individual with a demonstrated ability to manage competing priorities and varied tasks simultaneously whilst maintaining a high level of attention to detail and meet deadlines in a fast paced environment. The ability to work independently as well as collaboratively within the wider team structure is key; you must be prepared to roll up your sleeves and work hands-on as required.
Whilst an understanding of rugby league and the ability to "talk footy" would be beneficial, a friendly, professional and confident, client focused approach is a must, as is the capacity to build and maintain relationships and strategically engage a diverse group of stakeholders at all levels.
This is an exciting opportunity to work with leading brands and ensure they receive outstanding service and continue to value their support of this iconic sporting club.
How to Apply
Please note Sportspeople Recruitment will commence screening and interviewing for this role immediately.
If you are intending to apply, please do so now - we reserve the right to close the role as soon as sufficient merit applications are received.
Application Format: Candidates must complete and submit the COMPULSORY Sportspeople Recruitment Application Form (attached to this advertisement) at the time of applying. The Form contains questions against which we require your specific response prior to considering your application. People Recruitment prefers a 2 page letter of introduction and a CV of no more than 6 pages, merged into the Application Form as one MS Word file.
The Partnerships Executive, Manly Warringah Sea Eagles search and recruitment process is being managed exclusively by Sportspeople Recruitment.
In the first instance general enquiries should be directed to Scott Oakhill on0408 258 337, FREECALL AU 1800 634 388 or +61 2 9555 5000.