Chief Executive Officer - FIBA Women's Basketball World Cup 2022 LOC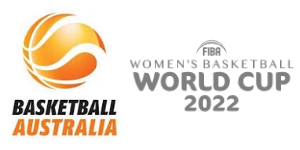 Lead the delivery of an exciting international sporting event

Strategic leadership and stakeholder management focus

Contract to December 2022

Sydney Olympic Park / Homebush based
The Federation International Basketball (FIBA) is an association of National Federations which governs the sport of basketball worldwide. FIBA has awarded Basketball Australia the right to host the 2022 FIBA Women's Basketball World Cup (the Event) in Sydney from 22 September to 1 October 2022. The World Cup will be delivered by a Local Organising Committee (LOC) comprising Basketball Australia, Basketball NSW, the NSW Government plus three independent members. Assisting the LOC will be Advisory Committees across all aspects of the event including Athletes Services, Competition and Venues, Commercial, Finance and Risk, Event Services, Communication and Legacy, each Advisory Committee chaired by a LOC Board Member.
The FIBA Women's Basketball World Cup is played every four years and is the biggest international women's basketball competition in the world.
The CEO will be responsible for the delivery of this exciting international sporting event and will be accountable for driving and delivering the commercial and strategic priorities as set by the LOC Board. Reporting to the Board, the CEO will have regular communication with the Chair.
To be considered for this role you will need to be a dynamic and inspirational leader, with the ability to engage with key stakeholders at all levels. Your business and commercial acumen will be matched by your ability to identify and capitalise on opportunities to engage businesses and sports fans, and generate revenue to deliver a successful event that leaves a legacy with the sport of Basketball, and in particular Women's Basketball, and for the State of NSW. You have a track record of navigating complex issues and stakeholder groups, while also being able to prioritise, manage and deliver key outcomes within tight deadlines.
The successful candidate will require exceptional well-developed interpersonal skills, a proven record in reporting to a Board or similar at a high level, both verbally and in written form; and, to work with a Board on developing the right structure for the delivery of a successful major event.
Prior experience in the oversight of a major event that requires strong stakeholder management is essential and highly regarded. The NSW Government is a major stakeholder in the event, hence experience in Government relations, at a high level will be an asset. A background in the sport of basketball is not considered essential.
This is an exciting opportunity to lead the successful delivery of a major international sporting event and legacy program to inspire the next generation of women's sport.

How to Apply
Please note Sportspeople Recruitment will commence screening and interviewing for this role immediately. If you are intending to apply, please do so now.
Applications close: 5pm Sunday 26 July, 2020
Preferred Format: Candidates must complete and submit the COMPULSORY Sportspeople Recruitment Application Form (attached to this advertisement) at the time of applying. The Form contains questions against which we require your specific response prior to considering your application. Sportspeople Recruitment prefers a 2 page letter of introduction and a CV of no more than 6 pages, merged into the Application Form as one MS Word file.
The Chief Executive Officer, FIBA Women's Basketball World Cup 2022 LOC search and recruitment process is being managed exclusively by Sportspeople Recruitment - a specialist division of People Recruitment Group.
In the first instance general enquiries should be directed to Scott Oakhill on 0408 258 337, FREECALL AU 1800 634 388 or +61 2 9555 5000