Venue Manager - Whitlam Leisure Centre, Belgravia Leisure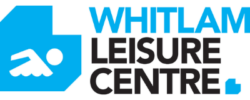 Large state-of-the-art aquatic, fitness and sport stadium facility
Lead the Centre's staff, programs and operations
Build your career with a growing and entrepreneurial organisation
Up to $100,000 pa + super + bonus (negotiable)
Based in Liverpool - Sydney's fastest growing LGA
Belgravia Leisure is the fastest growing leisure organisation in Australia with facilities stewardship including health clubs, wellness and spa, golf, aquatic and sporting venues in 250 locations across Australia and New Zealand.
Based in Liverpool, NSW the Whitlam Leisure Centre offers a variety of fitness, health, leisure and lifestyle needs under the one roof. The site features:
- 50m heated outdoor pool with seating (open October - April)
- 25m heated indoor lap pool with seating
- heated indoor family pool and wading/splash pool, sauna and spa facilities
- strong Learn to Swim and Squad programs
- fitness centre, including a modern gym and program rooms
- gymnastics program
- 3,000 seat, 3-court multi-use stadium (for futsal, netball, basketball, badminton & volleyball)
- multipurpose community rooms and consultant rooms
- creche (child minding)
- recently upgraded change rooms, foyer and internal cafe
Reporting to the Area Manager - Southern NSW, the Venue Manager will be fully accountable for the facility's operations, financial performance and program deliverables. As a strong people leader, the Venue Manager will be responsible for recruiting, developing and leading a skilful and passionate cross-functional team (circa 150 staff) that delivers and drives exceptional customer service and a culture of innovation.
By developing and executing plans through engagement with the leadership teams, key stakeholders and Liverpool City Council, this state-of-the-art facility will be known for its access and inclusion with programs aligned to delivering community health and wellbeing outcomes.
To be considered for this role you will require a strong leadership and business acumen and experience in sales, financial and risk management, in order to continue to drive the overall success of the centre. You have experience in planning and execution of operational, financial and people plans to achieve successful outcomes. With dynamic communication skills, a flair and ability to positive influence and negotiate win-win outcomes, you will lead by example and build rapport and positive relationships with a broad cross section of people. You will be tech savvy and have a sound knowledge of health and safety legislation.
The ideal candidate will have strong experience in managing and leading teams, preferably from within a similar leisure or aquatic facility. Experiences in aquatic operations, programming for swimming, gymnastics and/or stadium sports and a good understanding of local government and its processes would be looked upon favourably.
Pool Lifeguard, First Aid and CPR certificates are required to be current by the time of commencement. Successful applicants will be required to obtain a national police check and a Working with Children check.
Are ready to step up into a Venue Manager position, or have you been considering a change into a large multi-functional site? This is a rare leadership opportunity for someone who is passionate about delivering the highest level of customer service whilst further enhancing access to community leisure facilities in Sydney's fastest growing LGA.
How to Apply
Please note Sportspeople Recruitment will commence screening and interviewing for this role immediately. If you are intending to apply, please do so now - we reserve the right to close the role as soon as sufficient merit applications are received.
Application Format: Candidates must complete and submit the COMPULSORY Sportspeople Recruitment Application Form (attached to this advertisement) at the time of applying. The Form contains questions against which we require your specific response prior to considering your application. Sportspeople Recruitment recommends a letter of introduction and a CV merged into the Application Form as one MS Word file where possible.
The Venue Manager - Whitlam Leisure Centre search and recruitment process is being managed exclusively by Sportspeople Recruitment.
In the first instance general enquiries should be directed to Scott Oakhill on 0408 258 337, FREECALL AU 1800 634 388 or +61 2 9555 5000.