Learn to Swim Instructors - Sutherland Shire Council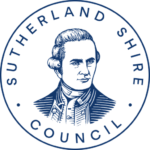 Teach at both outdoor and indoor heated pools

Enjoy the security of regular shifts - Permanent part time, full time or contract positions

from $26.07 ph + super + Council benefits!

Work close to home in one of Sydney's most liveable LGAs
Sutherland Shire is located at the southern coastal border of metro Sydney, 26 km from the Sydney CBD, and is home to approx. 230,000 people who enjoy iconic beaches, national parks and waterways, along with a vibrant arts and culture scene. Sutherland Shire Leisure Centres comprise of Sutherland, Engadine, Caringbah Leisure Centres, Como Swimming Complex and Menai Indoor Sports Centre.
Learn to Swim Instructors are responsible for planning, delivering and teaching high quality swimming education to groups and individuals, ensuring high levels of customer satisfaction and member retention. Whilst this position teaches swimming lessons to both children and adults, we are particularly interested in applicants from people who are passionate about working with young children.
We are looking for appropriately qualified teachers with a passion for swimming and making children safer around the water while ensuring that delivery of the program is of the highest quality. You should be energetic, dynamic, outgoing and fun, with a flair for working with children. You will need outstanding communication skills and a commitment to customer service excellence to ensure Swim School members, patrons and parents are gaining maximum benefit and enjoyment from the services provided.
Candidates must hold a Teacher of Swimming & Water Safety qualification from AUSTSWIM, Swim Australia or Royal Life Saving, and be experienced in the delivery of aquatic education programs to a diverse group of patrons. Teacher of Infants & Pre-school Aquatics, Teacher of Access & Inclusion / Learners with a Disability and/or other extension qualifications will be highly advantageous.
Shifts are offered across the following operational hours, 44 weeks per year:
Monday to Friday 9am to 12pm

Monday to Friday 3:30pm to 6:30pm

Sat 8am to 12pm

Sun 8:30am to 12pm
The number of hours per week is negotiable (typically 9 hrs/wk), so you can enjoy the time off when classes aren't running, but can be up to 38 hrs full time for the right applicants wanting to work across other areas of the leisure centres. Seasonal contracts are also available. Candidates should be available and willing to work across Sutherland Leisure Centre, Caringbah Leisure Centre and Engadine Leisure Centre locations.
This is a fantastic role for customer focussed teachers ready to support swimmers to unleash their potential, gain confidence, improve technique and reach their goals in a popular swim program (with waiting lists!) at some of Sydney's favourite swimming pools. Candidates with the right attitude and dedication to exceptional customer service will enjoy Council support for career progression, with opportunities to upskill within and across various aspects of the leisure centre team.
How to Apply
Please note Sportspeople Recruitment will commence screening and interviewing for this role immediately. If you are intending to apply, please do so now.
Applications Close: 5pm Sunday 13 February, 2022 - we reserve the right to close the role early if sufficient merit applications are received.
Application Format: Candidates must complete and submit the COMPULSORY Sportspeople Recruitment Application Form (attached to this advertisement) at the time of applying. The Form contains questions against which we require your specific response prior to considering your application. People Recruitment prefers a 2 page letter of introduction and a CV of no more than 6 pages, merged into the Application Form as one MS Word file.
The Learn to Swim Instructors, Sutherland Shire Council search and recruitment process is being managed exclusively by Sportspeople Recruitment - a specialist division of People Recruitment Group.
In the first instance general enquiries should be directed to Angelique Everett on 0401 659 024, FREECALL AU 1800 634 388 or +61 2 9555 5000.