National Development Manager - Strength & Adapt, Equestrian Sports NZ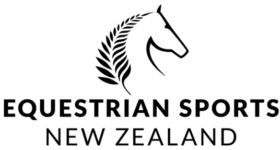 National project management role
Focus on strengthening membership value
Connect and collaborate with the equestrian community
Location flexible within NZ (Wellington preferred)
Equestrian Sports New Zealand (ESNZ) is the National Sport Organisation for equestrian disciplines of Eventing, Jumping & Show Hunter, Dressage, Endurance & CTR, and Para Equestrian. ESNZ exists for the equestrian community to participate in organised, safe and inspiring recreational and competitive equestrian sport experiences 'Pony to Podium'.
Sport NZ and High Performance Sport NZ established the National Partner Strengthen and Adapt Programme in July 2020 to improve the capacity, capability and resilience of selected national partners and their delivery networks, so that they are best positioned to meet the needs of participants and athletes into the future.
This national project management role requires a stakeholder management specialist with the ability to collaborate with the equestrian community in identifying what members want from ESNZ and co-designing membership offerings to meet the needs of horses and riders at all levels and across all disciplines.
Reporting to the General Manager - Community, the National Development Manager - Strength & Adapt will project manage the Strength and Adapt approach which will develop 2 key elements:
1. "connect through collaboration" by co-designing a membership offering that provides a financially sustainable and attractive value proposition to strengthen membership for current competitive members and adapt membership to incorporate recreational equestrian horses and riders (initially within the current ESNZ disciplines, but with potential to broaden further with and across equestrian partners in future).
2. "discipline delivery pilot" approach with equestrian disciplines to co-design inclusive horse and human-centric approaches to the equestrian pathway and experiences (progressively across disciplines but to inform and influence across all disciplines).
To be successful in this role, you will have demonstrated success in a project management role within business, sport or similar that has achieved increased capacity for participation. You will have the ability to manage competing priorities and activities at once whilst planning, coordinating and driving the design and implementation of project milestones that are on time and meet strategic targets.
As a collaborative and visionary leader, a proven background in engaging and influencing people is essential, with the negotiation, communication strategy and storytelling skills to position value proposition. You will have the conviction and courage to challenge status quo if needed, and able to build strong relationships, advocate, inspire and elicit cooperation from a diverse range of key stakeholders (internal and external), creating win/win outcomes.
A background in Equestrian sports or the horse industry is not required; however you must be committed to driving a positive change for existing and new members of ESNZ. This is a unique and significant opportunity to help create a stronger sport for the benefit of New Zealanders into the future.
How to Apply
Please note Sportspeople Recruitment will commence screening and interviewing for this role immediately. If you are intending to apply, please do so now.
Applications Close: 5pm Wednesday 8 February, 2023 - We reserve the right to close the role early if sufficient merit applications are received.
Application Format: Candidates must complete and submit the COMPULSORY Sportspeople Recruitment Application Form (attached to this advertisement) at the time of applying. The Form contains questions against which we require your specific response prior to considering your application. Sportspeople Recruitment prefers a 1-2 page letter of introduction and a CV of no more than 6 pages, merged into the Application Form as one MS Word file.
The National Development Manager - Strength & Adapt, Equestrian Sports New Zealand search and recruitment process is being managed exclusively by Sportspeople Recruitment.
In the first instance general enquiries should be directed to Karen Good on +64 21 231 9602, FREECALL NZ 0800 634 388 or +61 2 9555 5000.