Partnerships Coordinator - Motorcycling NSW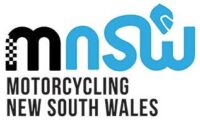 State Sport Organisation - newly created role
Commercial partnership servicing, strategy and delivery for motorcycling programs & events
$70,000 pa + super
Smithfield based (flexible working arrangements)
Motorcycling NSW is responsible for the administration, development and promotion of motorcycle racing. Motorcycling NSW boasts a strong commercial operation as well as 111 affiliated clubs, promoters and coaches and membership base of over 8000 with a solid state championship series and club based activity. Both junior and senior members participate year-round across 9 disciplines.
With a new President and CEO in place, new racing facilities under construction at the Eastern Creek Motor Sports Precinct, a focus on diversity, and endless potential for the growth and development, now is an exciting time to join Motorcycling New South Wales!
Reporting to the Chief Operations Officer, the newly created role of Partnerships Coordinator will be responsible for the ongoing strategy, relationship engagement, and delivery of commercial partnerships for nominated Motorcycling NSW Events, Programs and Championships. In addition, the role will work closely with the COO to deliver all budgeted revenue and surplus targets as well as executing and delivering on all partner rights, upsell opportunities and renewals. The Partnerships Coordinator will build relationships with all internal and partner stakeholders and manage major leverage opportunities to provide the best ROI for the partner and Motorcycling NSW.
Although a motor sport background is not essential, this role will need to develop a complete understanding of all Motorcycling NSW events and programs for the purpose of being promoted to the corporate sector, through all relevant domestic and regional offices, to ensure these properties remain at the forefront of their sponsorship and marketing consideration set.
To be considered for this role you will have broad experience in account management, B2B sales and/or sponsorship servicing roles that demonstrate a high level of engagement with medium-large enterprises and a proven record of negotiating, upselling, and closing deals. You will also be experienced in developing strategy with a focus on creating value for partners.
You will be self-motivated with a 'can-do' attitude, and a demonstrated ability to manage competing priorities and tasks in a fast paced environment. The ability to work independently as well as collaboratively within the wider team structure is key, as is the capacity to build and maintain relationships and strategically engage a diverse group of stakeholders. Tertiary qualifications in Marketing, Sports Management or similar and/or experience working within the sport industry is highly desirable.
This is an exciting opportunity to engage and work with leading brands; ensuring they receive outstanding service and value their support of this growing sport.
How to Apply
Please note Sportspeople Recruitment will commence screening and interviewing for this role immediately.
If you are intending to apply, please do so now - we reserve the right to close the role as soon as sufficient interest is received.
Application Format: Candidates must complete and submit the COMPULSORY Sportspeople Recruitment Application Form (attached to this advertisement) at the time of applying. The Form contains questions against which we require your specific response prior to considering your application. Sportspeople Recruitment prefers a 2 page letter of introduction and a CV of no more than 6 pages, merged into the Application Form as one MS Word file.
In the first instance general enquiries should be directed to Angelique Everett on 0401 659 024, or FREECALL AU 1800 634 388 or +61 2 9555 5000.
The Partnerships Coordinator, Motorcycling NSW search and recruitment process is being managed exclusively by Sportspeople Recruitment - a specialist division of People Recruitment Group.