National Performance Director - Water Polo Australia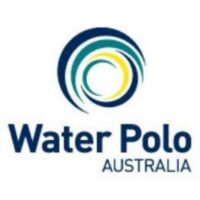 Olympic team sport

National strategic leadership position

Successfully deliver the National Performance Framework

Location flexible within Australia
Water Polo offers the opportunity for participants aged from six years old to masters to enjoy one of Australia's Olympic team sports. Water Polo Australia (WPA) is the national governing body for the sport of water polo in Australia and is recognised by Sport Australia, the AIS; and the Australian Olympic Committee and FINA through Swimming Australia Ltd.
WPA is a not-for-profit sporting organisation and as the governing body, WPA undertakes numerous tasks and projects across five strategic elements to create success today, to inspire the stars of tomorrow and to encourage members to be part of a team for life. With a proud record on the international stage, Australian teams compete around the world including at the Olympic Games, FINA World Championships, FINA World League, FINA World Cup and other tournaments.
Reporting to the CEO, the National Performance Director is a member of the WPA Senior Management Team and as such has a leadership role in the delivery of the overall National Strategic Framework, and WPA Operation Plans. Specifically, this role is responsible for the delivery of the National Performance Framework (NPF).
The purpose of the NPF is to identify, develop and optimise Australia's best talent to excel on the international stage, in a manner that optimises the involvement of key stakeholders and inspires future generations to follow. This is achieved through the development of an attitude, culture and style of play that affords a competitive advantage on the international stage; as well as the implementation of talent identification and development programs that produce sustainable and successful performances for players, coaches and referees at all levels, and set up the national teams for success.
To be successful in this role you will need to be a dynamic and engaging leader with an ability to swiftly build relationships and credibility with international level athletes, coaches, staff and a variety of other stakeholders. A proven business acumen including budgeting, strategic and operational planning is required.
The ideal candidate is tertiary qualified with significant senior management or leadership experience in high performance, elite or professional sport. Knowledge of both international and Australian sport structures and dynamics is required, as is an understanding of athlete development and performance pathways and the drivers to succeed in an elite team sport.
This role presents a unique opportunity to make a positive impact on an Australian Olympic high performance program both strategically and operationally.
How to Apply
Please note Sportspeople Recruitment will commence screening and interviewing for this role immediately. If you are intending to apply, please do so now.
Applications Close: 5pm Sunday 4 October, 2020
Preferred Format: Candidates must complete and submit the COMPULSORY Sportspeople Recruitment Application Form (attached to this advertisement) at the time of applying. The Form contains questions against which we require your specific response prior to considering your application. People Recruitment prefers a 2 page letter of introduction and a CV of no more than 6 pages, merged into the Application Form as one MS Word file.
National Performance Director, Water Polo Australia search and recruitment process is being managed exclusively by Sportspeople Recruitment - a specialist division of People Recruitment Group.
In the first instance general enquiries should be directed to Scott Oakhill on 0408 258 337, FREECALL AU 1800 634 388 or +61 2 9555 5000