Manager Projects, Planning & Systems - Commonwealth Games Australia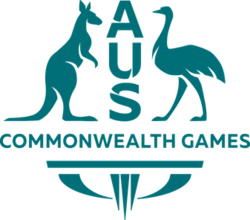 Key role to plan/project manage the Birmingham 2022 Games campaign

Diverse role working with CGA Executives to plan and manage CGA projects

Drive efficiencies and effectiveness in CGA systems


Full time contract to December 2022 -

South Melbourne based
Commonwealth Games Australia (CGA) is the national body responsible for Australia's successful participation in the Commonwealth Games and the Commonwealth Youth Games. CGA's purpose is twofold: to drive Australia's success at the Commonwealth Games; and to create opportunities for communities to connect and celebrate our achievements. CGA strives to be the number one nation in the Commonwealth while inspiring and uniting communities through a sense of national pride.
CGA works collaboratively with its member sports, stakeholders and other sport system partners to support Australia's athletes in the pursuit of their sporting dreams which will culminate in the next Commonwealth Games in Birmingham in 2022.
The Manager Projects, Planning & Systems will work as a member of a small but dynamic team reporting to the General Manager Team Performance & Operations, with a dotted reporting line to the General Manager Corporate for specific responsibilities. It is a role that is designed to ensure that CGA is set up for success for new and existing programs, projects and Games. Particularly given the COVID-19 pandemic disruption to the sporting industry, never before have robust planning, reporting and systems efficiency and effectiveness been so important.
This is a newly created role that will suit a driven, organised and IT savvy professional who loves breadth and diversity in their work and wants to positively influence CGA's outcomes.
Central to CGA strategy is both driving Australia's success at Commonwealth Games, as well as creating opportunities to connect with communities through current and alumni athletes. In essence, CGA runs a suite of strategic and operational projects and programs across and external to CGA, that would benefit from the additional planning, reporting and systems capability that this role will bring.
This role will be responsible for the planning and reporting processes for the biggest event on CGA's calendar where it will send the Australian team of approximately 700 people to the 2022 Commonwealth Games in Birmingham. Further to this, a suite of community, alumni and education programs will shortly be developed. Planning and reporting for these programs once developed will be critical, as will the management and maintenance of CGA's IT and information management systems. As such, the successful candidate for this role will need to be IT savvy, innovative and able to easily generate efficiencies and effectiveness for CGA, its member sports, athletes and other stakeholders, through the use of technology.
The Manager Projects, Planning & Systems will also be responsible for CGA strategic and operational planning and reporting processes across the organisation. The role will drive project planning on behalf of accountable Executive Team Members for our entire CGA community. As such, establishing and maintaining strong relationships with internal team members, athletes, alumni, member sports, community organisations and CGA stakeholders will be key.
A passion for the Commonwealth Games sports and athletes is an advantage, but not essential. What is essential is experience in project management with the ability to drive planning processes, manage plans, harness constructive input, hold team members to account and create efficiencies and effectiveness along the way.
How to Apply
Please note Sportspeople Recruitment will commence screening and interviewing for this role immediately. If you are intending to apply, please do so now.
Preferred Format: Candidates must complete and submit the COMPULSORY Sportspeople Recruitment Application Form (attached to this advertisement) at the time of applying. The Form contains questions against which we require your specific response prior to considering your application. People Recruitment prefers a 2 page letter of introduction and a CV of no more than 6 pages, merged into the Application Form as one MS Word file.
The Manager Projects, Planning & Systems, Commonwealth Games Australia recruitment assignment is being managed exclusively by Sportspeople Recruitment - a specialist division of People Recruitment Group.
In the first instance general enquiries should be directed to Scott Oakhill on 0408 258 337, FREECALL AU 1800 634 388 or +61 2 9555 5000