Manager, Community Competitions - Netball Queensland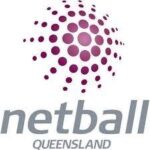 Deliver State competitions at Association, club & school level
Bring to life new competitions and projects
Event operations and tactical delivery focus
Nathan (Brisbane) location
Netball Queensland (NQ) has an ambitious vision of becoming a world-class sports organisation, respected for transforming lives through netball. The proud home of the history-making Queensland Firebirds team, Netball Queensland is determined to continue to be the number 1 sport for women and girls in Queensland. Members are served by a team of 60 staff operating from the head office located at the new $45million state-of-the-art Nissan Arena in Nathan, Brisbane.
Reporting to the General Manager - Community Sport the Manager, Community Competitions is responsible for the coordination, delivery, establishment and expansion of highly quality community netball competitions and carnivals, including Junior State Age, Senior State Age, Origin Energy Vicki Wilson Championship and Origin Energy Primary Schools Cup. Our largest competitions the Senior and Junior State Age Championships combined attract over 20,000 participants, officials and attendees each year!
The role will also initiate, develop and implement new, engaging and fit for purpose competitions for Associations, clubs and schools across Queensland, and bring to life projects through consultation and collaboration with the State Competitions Committee, Competitions Advisory Group, NQ Executive & Staff, Associations, clubs and schools.
This role will be responsible for delivery of all tactical and operational aspects for each competition, ensuring they align with the Netball Queensland Strategic Plan and operational priorities and provide positive, safe and inclusive experience for players, coaches, officials and supporters. Key responsibilities of each designated competition include competition scheduling, logistics and stakeholder liaison, contract management, competition administration via NetballConnect, budget management and marketing.
There is also the opportunity to assist with the delivery of key Netball Queensland events including the HART Sapphire Series and the Queensland Firebirds Home Games.
The Manager, Community Competitions will work closely with a diverse and challenging range of stakeholders and members, including associations, netball clubs, schools, regional councils and sponsors. The position is a part of a wider team responsible for the development and implementation of innovative participation programs and products, and the delivery of high-quality experiences, competitions and programs for the netball community.
To be considered for this role you must be experienced in the management and delivery of sporting competition events including planning, implementation and evaluation. You will have a demonstrated ability to manage competing priorities and activities at once whilst maintaining a high level of attention to detail, delivering projects and events both on time and on budget. The role requires excellent communication and negotiation skills with the ability to build relationships and elicit cooperation from a range of stakeholders including volunteers.
This is an exciting opportunity to directly contribute the growth and sustainability of netball in Queensland, and Netball Queensland's vision of being a world-leading sports organisation, respected for transforming lives through netball.
How to Apply
Please note Sportspeople Recruitment will commence screening and interviewing for this role immediately.
If you are intending to apply, please do so now - We reserve the right to close the role as soon as sufficient merit applications are received.
Application Format: Candidates must complete and submit the COMPULSORY Sportspeople Recruitment Application Form (attached to this advertisement) at the time of applying. The Form contains questions against which we require your specific response prior to considering your application. Sportspeople Recruitment prefers a 2 page letter of introduction and a CV of no more than 6 pages, merged into the Application Form as one MS Word file.
The Manager, Community Competitions - Netball Queensland search and recruitment process is being managed exclusively by Sportspeople Recruitment - a specialist division of People Recruitment Group.
In the first instance general enquiries should be directed to Scott Oakhill on 0408 258 337, FREECALL AU 1800 634 388 or +61 2 9555 5000.