Pool Lifeguards - Sutherland Shire Council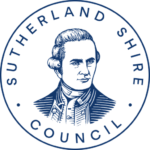 Outdoor and indoor pools at 4 great locations

Enjoy the security of regular shifts - Permanent part time, full time or contract positions

from $26.07 ph + super + Council benefits!

Work close to home in one of Sydney's most liveable LGAs
Sutherland Shire is located at the southern coastal border of metro Sydney, 26 km from the Sydney CBD, and is home to approx. 230,000 people who enjoy iconic beaches, national parks and waterways, along with a vibrant arts and culture scene. Sutherland Shire Leisure Centres comprise of Sutherland, Engadine, Caringbah Leisure Centres, Como Swimming Complex and Menai Indoor Sports Centre.
The Pool Lifeguards will be responsible for supervising the aquatic environment and ensuring that patrons remain safe at all times. You will conscientiously ensure all operational, risk management and facility guidelines are followed at all times to provide a welcoming and safe environment for maximum benefit and enjoyment of the aquatic activities at the Centres. As a positive brand ambassador for Sutherland Shire Council, you will educate the community and promote water safety. In addition to the outdoor, indoor and program swimming pools, the Lifeguards will also supervise the water fun park and play areas.
You will be required to undertake observation and scanning techniques, rescue and recovery of guests and respond efficiently and effectively to any incidents, medical or customer related, and report accordingly. Lifeguards will also ensure high levels of cleanliness and tidiness in and around the pools and will assist in pool set up requirements where needed. Using your knowledge of pool operations, assisting the Duty Officers with pool water testing will also be required from time to time to ensure the facility meets all regulations and the pool water remains of the highest quality.
Candidates will require the confidence to diplomatically enforce appropriate behaviour standards of guests, and communicate in a friendly and professional manner. Current Pool Lifeguard Award, Senior/Apply First Aid Certificate and CPR qualifications are required. Pool Operations qualifications would be an advantage.
Pool Lifeguards work across a spread of hours between 5:00am and 9:00pm including weekends and Public Holidays to support the operational requirements of the Centres. The number of hours per week is negotiable (typically 22-24 hrs/wk) but can be up to 38 hrs full time for the right applicant. Seasonal contracts are also available. Candidates should be available and willing to work across Sutherland, Caringbah, Engadine Leisure Centres and Como Pool locations.
This is a fantastic pool-deck role for people who enjoy customer service and people interaction, working in the fresh air at some of Sydney's favourite swimming pools. Candidates with the right attitude and dedication to exceptional customer service will enjoy Council support for career progression, with opportunities to upskill within and across various aspects of the leisure centre team.
How to Apply
Please note Sportspeople Recruitment will commence screening and interviewing for this role immediately. If you are intending to apply, please do so now.
Applications Close: 5pm Monday 7 February, 2022 - we reserve the right to close the role early if sufficient merit applications are received.
Application Format: Candidates must complete and submit the COMPULSORY Sportspeople Recruitment Application Form (attached to this advertisement) at the time of applying. The Form contains questions against which we require your specific response prior to considering your application. People Recruitment prefers a 2 page letter of introduction and a CV of no more than 6 pages, merged into the Application Form as one MS Word file.
The Pool Lifeguard, Sutherland Shire Council search and recruitment process is being managed exclusively by Sportspeople Recruitment - a specialist division of People Recruitment Group.
In the first instance general enquiries should be directed to Angelique Everett on 0401 659 024, FREECALL AU 1800 634 388 or +61 2 9555 5000.