High Performance Director - Snow Sports New Zealand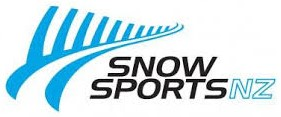 Can you bring your proven high performance leadership skills to progress New Zealand's athletes and inspire New Zealand?
Winter Olympic and Paralympic focussed.
High Performance Sport Leadership opportunity.
Flexible working conditions.
Attractive market competitive remuneration package.
Wānaka-based preferred with some international travel.
Snow Sports New Zealand is the national sporting organisation representing the interests of adaptive snow sports, alpine ski racing, cross country skiing, freeskiing and snowboarding. Snow Sports NZ's purpose is to lead the growth and success of competitive snow sports in New Zealand. Snow Sports NZ's vision is to have New Zealand athletes consistently winning medals on the world stage.
Reporting to the Chief Executive Officer, the High Performance Director will be responsible for creating the platform and environment that delivers sustainable multi medal, multi cycle success at pinnacle events with a people first approach providing innovative and future focused initiatives to support Snow Sports NZ athletes, coaches and wider team support team.
Does this sound like you?
You live to be involved in high performance sport…...it's why you wake up in the morning.

You are passionate about making a difference and want to be involved in inspiring New

Zealanders through high performance sport success.

You can demonstrate the highest professional standards and personal credibility within the

global HP industry preferably with a slant to winter and snow sports.

You'll have to show us that you know your stuff, have relevant knowledge and experience at m

anaging/delivering various disciplines to support athletes and coaches up and down the

athlete pathway.

You have a proven track record in World Class medal winning campaigns.

You've got a verifiable ability to create change in athlete performance and associated

behaviours as well as the ability to lead teams, specifically building and leading

interdisciplinary teams.

You can build and maintain relationships in NZ and internationally.

You can work independently and flexibly to meet the needs of internationally based sports

programmes but be willing to be part of a small and close-knit team.
How to Apply
Please note Sportspeople Recruitment will commence screening and interviewing for this role immediately. If you are intending to apply, please do so now.
Applications Close: 5pm Thursday 7 July 2022 - We reserve the right to close the role early if sufficient merit applications are received.
Application Format: Candidates must complete and submit the COMPULSORY Sportspeople Recruitment Application Form (attached to this advertisement) at the time of applying. The Form contains questions against which we require your specific response prior to considering your application. Sportspeople Recruitment prefers a 2 page letter of introduction and a CV of no more than 6 pages, merged into the Application Form as one MS Word file.
The High Performance Director, Snow Sports New Zealand search and recruitment process is being managed exclusively by Sportspeople Recruitment.
In the first instance general enquiries should be directed to Karen Good on M: 021 231 9602 or +64 21 231 9602 or jobs@peoplerecruitmentgroup.com.