High Performance General Manager - Equestrian Sports New Zealand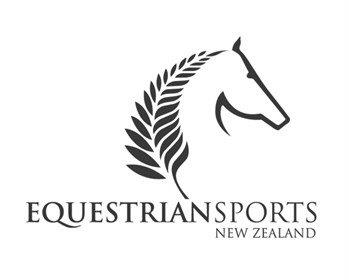 National strategic leadership position
Multi-discipline Olympic Sport
Ensure continued success at the international elite level
Location negotiable within New Zealand
Equestrian Sports New Zealand (ESNZ) is the National Sports Organisation for equestrian disciplines of Eventing, Jumping, Dressage, Para Equestrian and Endurance in New Zealand. ESNZ is responsible for the management and development of the sport in conjunction with the disciplines and holds accountability for national teams at the elite level including World Championships, Olympic Games, and discipline international teams events.
The New Zealand equestrian landscape is rich in history, has an incredible legacy and has achieved above all odds on the world stage with many Olympic medals and World Championship successes. The High Performance General Manager role is an integral position in the organisation leading the development and implementation of the High Performance Strategy 2021-24 and beyond across both the NZ and UK aspects of the programme.
Reporting to the Chief Executive, the High Performance General Manager will provide strategic vision, leadership and policy/programme management expertise within the ESNZ High Performance Programme covering all ESNZ disciplines in order to create a platform and environment that delivers world class high performance outcomes on a sustainable basis and enables ESNZ athletes and coaches to be consistently successful at the international elite level.
The Eventing HP programme, based in the UK, is a key priority for this role including the development and implementation of the ESNZ Eventing HP Strategy 2021-2024 and beyond. In addition, the role will provide strategic assistance and leadership to the Dressage, Jumping, Para and Endurance disciplines with their high performance programmes.
To be considered for this role you will need to be an engaging leader with an ability to swiftly build relationships and credibility with international level athletes, coaches, staff and stakeholders. A proven business acumen including strategic, operational planning and budgeting is required. The ideal candidate has developed, led or contributed to a successful High Performance Programme and culture and understands the factors required to win internationally in sport.
Knowledge of Equestrian sports (in particular, Eventing) would be an advantage however candidates with experiences in other sports, at a commensurate level, will be highly regarded.
This role presents a unique opportunity to make a positive impact on the delivery of high performance programmes both strategically and operationally across NZ equestrian sports.
How to Apply
Please note Sportspeople Recruitment will commence screening and interviewing for this role immediately. If you are intending to apply, please do so now.
Applications Close: 5pm Monday 24 August, 2020
Preferred Format: Candidates must complete and submit the COMPULSORY Sportspeople Recruitment Application Form (attached to this advertisement) at the time of applying. The Form contains questions against which we require your specific response prior to considering your application. People Recruitment prefers a 2 page letter of introduction and a CV of no more than 6 pages, merged into the Application Form as one MS Word file.
The High Performance General Manager, Equestrian Sports New Zealand search and recruitment process is being managed exclusively by Sportspeople Recruitment - a specialist division of People Recruitment Group.
In the first instance general enquiries should be directed to Karen Good on +64 (0) 212 319 602, FREECALL NZ 0800 634 388 or +61 2 9555 5000