Gym Manager - Stepz Fitness Muswellbrook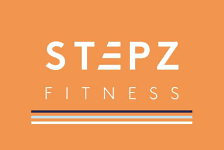 Manage a brand-new 24/7 gym within a fast growing functional fitness business

Build your career in an exciting, flexible work culture

Varied role including group training and membership sales

Great salary and bonus structure

Live and work in beautiful Upper Hunter - relocation bonus on offer
Stepz is a fast growing 24/7 franchise with over 19 franchises in Australia. Stepz offer the best of both worlds with 24/7 memberships as well as functional group training sessions. The brand-new gym in Muswellbrook provides the latest state-of-the-art 24/7 fitness equipment in a non-intimidating convenient location at affordable membership rates.
Working directly with the Franchisor and supported by Stepz Fitness Corporate, the Gym Manager is responsible for the day-to-day operations of this brand new gym, including memberships sales and servicing, as well as the delivery of some Group Functional Training classes. The Gym Manager will also engage with the local community to drive membership promotions and build brand awareness.
The role requires a customer and sales focused fitness professional, with a clear talent to drive membership sales and most importantly contribute to the energetic and community focused club culture and atmosphere.
As well as delivering a wide variety of group fitness classes, this role will lead and develop a small team of trainers. The manager must be flexible to cover classes as required - split shift working hours are available to suit the needs of the manager and the membership.
To be considered for this role you will be a dynamic people person with amazing customer service skills that add value to client memberships and club relationships. With a minimum Certificate IV in Fitness, you may already have gym management experience, or you are an enthusiastic and driven fitness professional eager to learn and step up into a management position.
This is a unique opportunity to grow and develop your career with support from head office using streamlined and automated gym management and administration systems. Become a partner in the vision and development of this young franchise to continue to lead the local community in health and fitness.
Here's your chance to have a real impact on the health of a country town community. Tucked into the rolling vineyards of the Upper Hunter's world-famous wine country and on the banks of the Hunter River, Muswellbrook is less than three hours' drive north of Sydney and 90 minutes from Newcastle. A relocation bonus may be available for the right candidate.
How to Apply
Please note Sportspeople Recruitment will commence screening and interviewing for this role immediately. If you are intending to apply, please do so now.
Application Format: Candidates must complete and submit the COMPULSORY Sportspeople Recruitment Application Form (attached to this advertisement) at the time of applying. The Form contains questions against which we require your specific response prior to considering your application. Sportspeople Recruitment prefers a 1-2 page letter of introduction and a CV of no more than 6 pages, merged into the Application Form as one MS Word file.
The Gym Manager, Stepz Fitness Muswellbrook search and recruitment process is being managed exclusively by Sportspeople Recruitment.
In the first instance general enquiries should be directed to Scott Oakhill on 0408 258 337, FREECALL AU 1800 634 388 or +61 2 9555 5000.