Group Fitness Instructors - Sutherland Shire Council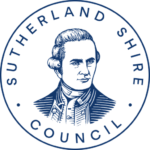 Encourage both fun and fitness in the local community

Enjoy the security of regular shifts - Permanent part time or contract positions

from $50.3274 + super + Council benefits!

Work close to home in one of Sydney's most liveable LGAs
Sutherland Shire is located at the southern coastal border of metro Sydney, 26 km from the Sydney CBD, and is home to approx. 230,000 people who enjoy iconic beaches, national parks and waterways, along with a vibrant arts and culture scene. Sutherland Shire Leisure Centres comprise of Sutherland, Engadine, Caringbah Leisure Centres, Como Swimming Complex and Menai Indoor Sports Centre.
Join the team of Group Fitness Instructors who develop, deliver and supervise classes designed for members and guests with a strong focus on servicing members, attracting new participants and raising the profile of the centres in the local and broader community. The Sutherland Shire Leisure Centres offer a large group fitness program with a variety of class styles. We are particularly interested in instructors with skills and experience in the styles of:
Yoga

Pilates (mat classes)

Barre

Aqua

Circuits

Metafit

Metapwr

Les Mills Body Balance

Les Mills Body Step
Applicants with additional certifications and experience in one or more of the desirable class styles below, will be highly regarded:
Les Mills Body Pump

Les Mills RPM

Les Mills Body Attack

Boxing

Functional Training class (FX)

TRX (or equivalent)

Rhythm Fit (freestyle dance class)

Freestyle Power Hour and Tabata

Freestyle Spin

Freestyle Gentle Exercise
To be considered for this role, you will be experienced in the development and delivery of Group Fitness Classes and will have completed Certificate III in Fitness and applicable program certificates. Positively engaged with all class members, Sutherland Shire Group Fitness Instructors are customer focussed, fun and professional.
Group Fitness Instructors work across a spread of hours between 5:00am and 9:00pm including weekends and Public Holidays to support the operational requirements of the Centres. The number of hours per week is negotiable (typically 3 hrs/wk) but can be very dependant on customer demand. Temporary contracts are also available. Candidates should be available and willing to work across Sutherland Leisure Centre, Engadine Leisure Centre and Caringbah (aqua only).
This is an ideal opportunity for experienced Group Fitness Instructors who want to encourage both fun and fitness in the local community. Candidates with the right attitude and dedication to exceptional customer service will enjoy Council support for career progression, with opportunities to grow and explore other class styles as well as upskill within and across various aspects of the leisure centre team.
How to Apply
Please note Sportspeople Recruitment will commence screening and interviewing for this role immediately. If you are intending to apply, please do so now.
Applications Close: 5pm Monday 7 February, 2022 - we reserve the right to close the role early if sufficient merit applications are received.
Application Format: Candidates must complete and submit the COMPULSORY Sportspeople Recruitment Application Form (attached to this advertisement) at the time of applying. The Form contains questions against which we require your specific response prior to considering your application. People Recruitment prefers a 2 page letter of introduction and a CV of no more than 6 pages, merged into the Application Form as one MS Word file.
The Group Fitness Instructor, Sutherland Shire Council search and recruitment process is being managed exclusively by Sportspeople Recruitment - a specialist division of People Recruitment Group.
In the first instance general enquiries should be directed to Angelique Everett on 0401 659 024, FREECALL AU 1800 634 388 or +61 2 9555 5000.