General Manager - Newcastle Basketball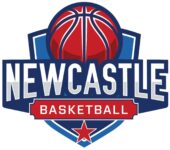 Opportunity to lead and grow with an expanding sport association

Stakeholder, membership and community engagement focus

Based at Newcastle Basketball Stadium
Newcastle Basketball is one of the largest Sporting Associations in NSW and one of the fastest growing sports in the Hunter Region, representing over 4,800 registered members; conducting basketball competitions that are fun, inclusive and tailored to meet the needs of the community from Learn to Play and junior development through to representative teams and masters programs. The Newcastle Falcons men's and women's teams have also been included in the new NBL1 East competition for 2022.
Currently based at Newcastle Basketball Stadium, Newcastle Basketball is very excited to be working with the Lake Macquarie City Council and the NSW State Government with plans for a new $25 million state-of-the-art indoor stadium facility at Hillsborough that includes 10 courts and seating for 4000 spectators on the show court. It will be the largest indoor basketball complex in NSW and will be home to basketball, volleyball, wheelchair sports plus a host of other community sporting and cultural activities.
Reporting to the Board through the President, the General Manager is responsible for implementing the association's vision and strategy; shaping its culture through the application of strategic leadership, change management, and relationship building. This includes managing all aspects of the association's day-to-day operations; gaining the cooperation of key stakeholders to ensure the effective generation of income streams via membership, sponsorship and other related services; negotiating and implementing strategies, plans and services; and managing an operating budget currently around $1.8 million.
The General Manager will lead, support and mentor a highly committed team of paid staff and volunteers, with the opportunity to build on and implement the strategic and operational plans for the Association. This hands-on role will be working at the grass-roots, representative and semi-professional level of community sport, and will work closely with a variety of stakeholder groups to deliver the association's goals and objectives, including delivery of the exciting new stadium project.
To be considered for this position, you will be an experienced sport administrator, with a strong understanding of sport's contribution to the local community. You will be well versed in managing member and stakeholder relationships, with the ability to secure, maintain and service commercial partners, with an emphasis on local businesses.
A track record of successfully managing a like-sized business would be ideal, possibly within sport or a related service industry, using your strategic, financial and commercial acumen to best service the association and its members. We are also open to candidates seeking their next career step into a General Manager position.
You must be a self-starter with the ability to work independently at all times. Importantly given the diversity and the scale of the responsibilities, you must be able to quickly adapt your daily routine to manage high level tasks and at times be very hands-on in what is a community, local based work environment.
This role presents a unique opportunity to develop your skills and grow with an expanding association. A background in basketball is not essential, however you must be committed to providing strong foundations for the growth of the sport throughout the Newcastle Region.
How to Apply
Please note Sportspeople Recruitment will commence screening and interviewing for this role immediately. If you are intending to apply, please do so now.
Applications Close: 5pm Thursday 29 September 2022 - we reserve the right to close the role early if sufficient merit applications are received.
Application Format: Candidates must complete and submit the COMPULSORY Sportspeople Recruitment Application Form (attached to this advertisement) at the time of applying. The Form contains questions against which we require your specific response prior to considering your application. People Recruitment prefers a 2 page letter of introduction and a CV of no more than 6 pages, merged into the Application Form as one MS Word file.
The General Manager, Newcastle Basketball search and recruitment process is being managed exclusively by Sportspeople Recruitment.
In the first instance general enquiries should be directed to Scott Oakhill on 0408 258 337, FREECALL AU 1800 634 388 or +61 2 9555 5000.