Fitness Trainers - Sutherland Shire Council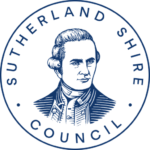 Provide service and exercise education across two centres

Enjoy the security of regular shifts - Permanent part time, full time or contract positions

from $26.07 ph + super + Council benefits!

Work close to home in one of Sydney's most liveable LGAs
Sutherland Shire is located at the southern coastal border of metro Sydney, 26 km from the Sydney CBD, and is home to approx. 230,000 people who enjoy iconic beaches, national parks and waterways, along with a vibrant arts and culture scene. Sutherland Shire Leisure Centres comprise of Sutherland, Engadine, Caringbah Leisure Centres, Como Swimming Complex and Menai Indoor Sports Centre.
Fitness Trainers will develop, deliver and supervise gymnasium and training programs designed for members and guests whilst ensuring that the gym areas are safe and well presented, and that programs are professionally delivered. With a strong focus on servicing members, attracting and inducting new participants and acting as a positive brand ambassador for the Leisure Centres, the Fitness Trainers will ensure participants are effectively supervised, lead and inspired to achieve their goals as part of a first class experience.
To be considered for this role, you will be experienced conducting fitness assessments for a range of clientele including fitness testing, blood pressure testing, goal setting, and basic program design that is safe, effective and individually designed to motivate, educate and enhance each participant's experience. Through developing a rapport with participants, including meet and greet, correcting technique, encouraging and motivating members, this role fosters a commitment to improved health and wellbeing, which in turn assists with the promotion of Personal Training* sessions.
*Personal Training does not form part of the base hours for Fitness Trainer positions. However, for suitable candidates where opportunity exists, staff can undertake additional hours at a higher rate of pay to deliver personal training to SSLC customers. Council can assist to nurture and develop personal training skills for enthusiastic candidates with the right attitude.
Certificates III and IV in Fitness qualifications are required, as is a passion for fitness and creating positive and unique customer experiences. Current Fitness Australia registration, CPR Certificate and Senior First Aid Certificate are essential. Group Fitness qualifications would be advantageous to provide support and perform 'fill-in' classes for the Group Fitness Program.
Fitness Trainers work across a spread of hours between 5:00am and 9:00pm including weekends and Public Holidays to support the operational requirements of the Centres. The number of hours per week is negotiable (typically 15+ hrs/wk) but can be up to 38 hrs full time for the right applicants. Temorary contracts are also available. Candidates should be available and willing to work across both Sutherland Leisure Centre and Engadine Leisure Centre.
This is an ideal opportunity for experienced Fitness Trainers who are customer focussed, fun and professional. Candidates with the right attitude and dedication to exceptional customer service will enjoy Council support for career progression, with opportunities to upskill within and across various aspects of the leisure centre team.
How to Apply
Please note Sportspeople Recruitment will commence screening and interviewing for this role immediately. If you are intending to apply, please do so now.
Applications Close: 5pm Monday 7 February, 2022 - we reserve the right to close the role early if sufficient merit applications are received.
Application Format: Candidates must complete and submit the COMPULSORY Sportspeople Recruitment Application Form (attached to this advertisement) at the time of applying. The Form contains questions against which we require your specific response prior to considering your application. People Recruitment prefers a 2 page letter of introduction and a CV of no more than 6 pages, merged into the Application Form as one MS Word file.
The Fitness Trainer, Sutherland Shire Council search and recruitment process is being managed exclusively by Sportspeople Recruitment - a specialist division of People Recruitment Group.
In the first instance general enquiries should be directed to Angelique Everett on 0401 659 024, FREECALL AU 1800 634 388 or +61 2 9555 5000.