Board Director(s) incl President - Baseball Victoria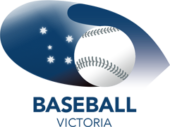 Voluntary leadership position(s)

Lead and grow an evolving State Sporting Organisation

Opportunity to nominate for President
Baseball Victoria is the recognised peak body for the sport of baseball in the Australian State of Victoria. Baseball Victoria is responsible for leading the state wide delivery of baseball through its affiliated associations and leagues. Over 8,000 players compete in Summer and Winter competitions as members of the 112 clubs which form 9 Leagues/Associations across the state.
With a new CEO about to be appointed, a dynamic Board of Directors continuing with its planned transition and a new Strategic Plan in development, this is an exciting opportunity to drive the growth and success of a longstanding State Sporting Organisation as it recovers from the covid period.
The Board is responsible for the governance of Baseball Victoria, its strategic development and growth. The key roles of the Board include:
Appointing and managing the performance of CEO

Formulating and implementing goals and strategic direction

Approving the budget and all major items of capital expenditure

Ensuring compliance with legal requirements

Ensuring the financial viability of the organisation
The Board is made up of 9 Directors with the positions of President and Vice President appointed by the Board from amongst the Directors.
As part of its planned Board Transition, the Board is looking for candidates interested in nominating for the role of President. As a result, we invite any candidates interested in nominating for the role of President to indicate this in their application.
Baseball Victoria is committed to maintaining a balance of skills and diversity on the Board, and as such welcomes applicants who are First Peoples, may be regionally based, or any gender. Successful candidates require a range of general skillsets including:
Demonstrated Board or senior executive experience

Highly developed skills in developing, executing and reviewing strategy

A comprehensive understanding of corporate governance principles

Strong communication skills

A willingness to provide mentorship and strategic direction

Completion of the Australian Institute of Company Directors (AICD) Company Directors Course will be highly regarded
If you are seeking an opportunity to join a dynamic Board of Directors, have a passion for sport and want to play an active role in growing the sport of Baseball in Victoria then we'd love to hear from you.
How to Apply
Please note Sportspeople Recruitment will commence screening and interviewing for this role immediately. If you are intending to apply, please do so now.
Applications Close: 5pm Sunday 17 October, 2021
Application Format: Candidates must complete and submit the COMPULSORY Sportspeople Recruitment Application Form (attached to this advertisement) at the time of applying. The Form contains questions against which we require your specific response prior to considering your application. A 1-2 page letter of introduction should accompany the Application Form saved as one MS Word file.
The Board Director, Baseball Victoria search and recruitment process is being managed exclusively by Sportspeople Recruitment – a specialist division of People Recruitment Group.
In the first instance general enquiries should be directed to Scott Oakhill on 0408 258 337, FREECALL AU 1800 634 388 or +61 2 9555 5000.