Community Engagement Manager - Commonwealth Games Australia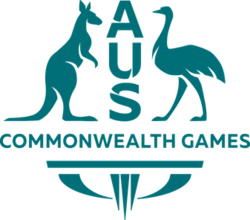 Develop, implement and oversee new community and education programs
Connect with communities through current and alumni athletes
Full time contract to December 2022
South Melbourne based
Commonwealth Games Australia (CGA) is the national body responsible for Australia's successful participation in the Commonwealth Games and the Commonwealth Youth Games. CGA's purpose is twofold: to drive Australia's success at the Commonwealth Games; and to create opportunities for communities to connect and celebrate our achievements. CGA strives to be the number one nation in the Commonwealth while inspiring and uniting communities through a sense of national pride.
CGA is embarking on a program of alumni, community and education program activities and events that will celebrate Australia's Commonwealth Games history, whilst looking forward to the 2022 Commonwealth Games in Birmingham.
The Community Engagement Manager will work as a member of a small but dynamic marketing, communications and community engagement team in a role that will be critical in building a vibrant and engaging Commonwealth Games Australia Alumni Program, delivering community engagement and education activities.
Telling the stories of Australia's participation in the Commonwealth Games, celebrating our heritage, whilst also telling the stories of the present and future stars of Australian sport is central to the CGA strategy. Creating opportunities to connect with communities through current and alumni athletes is also an exciting new element to the CGA purpose.
The Community Engagement Manager will take the lead on projects that build connection with past, present and future Commonwealth Games team members. You will develop, implement and oversee new CGA community and education programs and ensure that CGA is active in connecting with various communities. Establishing and maintaining strong relationships with athletes, alumni, member sports, community organisations and CGA stakeholders is key.
The Community Engagement Manager will also play a role in CGA's communications and marketing objectives and the ideal candidate will have strong experience within a member-based sporting organisation, and/or organisation with alumni as a central component of its activities. Education program, events and community activation experience in a sporting or member-based organisation will also be well regarded. Developing existing programs including the Kurt Fearnley Scholarship, Ron Clarke Griffith University Futures Scholarship and CGA's Reconciliation Action Plan will also form part of the Community Engagement Manager role.
A passion for the Commonwealth Games sports and athletes along with an interest in the history of the Games is an advantage, but not essential. What is essential is the ability to play a key role in building the community and alumni engagement programs in the build up to and during the Birmingham 2022 Commonwealth Games.
How to Apply
Please note Sportspeople Recruitment will commence screening and interviewing for this role immediately. If you are intending to apply, please do so now.
Applications Close: 5pm Sunday 19 July, 2020
Preferred Format: Candidates must complete and submit the COMPULSORY Sportspeople Recruitment Application Form (attached to this advertisement) at the time of applying. The Form contains questions against which we require your specific response prior to considering your application. People Recruitment prefers a 2 page letter of introduction and a CV of no more than 6 pages, merged into the Application Form as one MS Word file.
The Community Engagement Manager, Commonwealth Games Australia recruitment assignment is being managed exclusively by Sportspeople Recruitment - a specialist division of People Recruitment Group.
In the first instance general enquiries should be directed to Scott Oakhill on 0408 258 337, FREECALL AU 1800 634 388 or +61 2 9555 5000