Communications Coordinator - Motorcycling NSW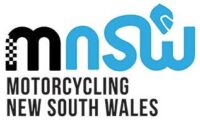 State Sport Organisation - newly created role

Marketing strategy and digital media content creation focus

$70,000 pa + super

Smithfield based (flexible working arrangements)
Motorcycling NSW is responsible for the administration, development and promotion of motorcycle racing. Motorcycling NSW boasts a strong commercial operation as well as 111 affiliated clubs, promoters and coaches and membership base of over 8000 with a solid state championship series and club based activity. Both junior and senior members participate year-round across 9 disciplines.
With a new President and CEO in place, new racing facilities under construction at the Eastern Creek Motor Sports Precinct, a focus on diversity, and endless potential for the growth and development, now is an exciting time to join Motorcycling New South Wales!
Reporting to the Chief Operations Officer, the newly created role of Communications Coordinator will assist with the development of the digital marketing strategy and the delivery of the broader marketing strategy for Motorcycling in NSW. This key role within the Operations team is responsible for both internal (membership) and external communications, digital content creation, asset development, marketing collateral and communications templates that assist in delivering the MNSW Strategic Plan, and drive awareness of NSW's Major Motorcycling Events.
This role works autonomously, yet has strong links across the MNSW team to ensure branding and marketing strategy is consistently applied across the organisation and meets objectives. The role will also develop marketing strategies and collateral for clubs, venues and motorcycling stakeholders to utilise.
To be considered for this role you will be highly creative, with expert knowledge of all social media platforms and building communications strategy. You will be experienced in a similar digital marketing role with proven experience in the planning, delivery and review of paid social media advertising campaigns.
The ideal candidate will be tertiary qualified, with strong analytical skills and data-driven thinking combined with demonstrated skills in graphic design, video production and copywriting for social media engagement.
A motor sport background is not required, however experience within the sport industry and an understanding of grass-roots sport clubs will be looked upon favourably.
How to Apply
Please note Sportspeople Recruitment will commence screening and interviewing for this role immediately.
If you are intending to apply, please do so now - we reserve the right to close the role as soon as sufficient merit applications are received.
Application Format: Candidates must complete and submit the COMPULSORY Sportspeople Recruitment Application Form (attached to this advertisement) at the time of applying. The Form contains questions against which we require your specific response prior to considering your application. People Recruitment prefers a 2 page letter of introduction and a CV of no more than 6 pages, merged into the Application Form as one MS Word file.
The Communications Coordinator, Motorcycling NSW search and recruitment process is being managed exclusively by Sportspeople Recruitment - a specialist division of People Recruitment Group.
In the first instance general enquiries should be directed to Angelique Everett on 0401 659 024, FREECALL AU 1800 634 388 or +61 2 9555 5000.