Commercial Manager - Manly Warringah Sea Eagles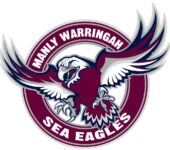 Iconic Sporting Club

Commercial revenue and sales focus

We're after a closer of deals able to pitch, secure, build & retain sales

Attractive base + OTE Commission package available
The Manly Warringah Sea Eagles are an iconic Australian sporting organisation, and one of the most successful teams in the National Rugby League since entering the competition in 1947. The Sea Eagles boast a rich history and proud, loyal supporter base, and the excitement is already building for 2023.
The Sea Eagles are looking for a sales gun to lead its sponsorship to lead its sponsorship, partner and corporate hospitality sales. Reporting to the Chief Commercial Manager the Commercial Manager will work in a fast-paced and exciting team environment, with the clear mandate to identify new commercial leads with companies, develop sponsorship proposals, negotiate deals and importantly, have the skills and experience to close the deals.
To be considered for this role you will have achieved success in a similar sales environment, perhaps within a professional sport club. You will be driven by sales targets, with an eye for new and innovative ways to build commercial relationships while having a reputation for delivering on promises.
You will be a self-starter with a fearless approach to sales challenges. You'll be a strategic thinker with the ability to quickly and seamlessly adapt to changes in the commercial landscape and economy. You will have the agility to manage competing priorities and demands of multiple projects whilst maintaining a high level of attention to detail and meeting deadlines.
Whilst an understanding of rugby league and the ability to "talk footy" would be beneficial, the ability to engage with people across a wide-ranging demographic is a must. As Commercial Manager you will also assist with the coordination and delivery of corporate events such as golf days, corporate breakfasts and networking events.
This is an outstanding opportunity to make a lasting and positive contribution to this iconic sporting club, building long-lasting and mutually beneficial relationships with the Sea Eagles family of sponsors. partners and corporate hospitality clients.
How to Apply
Please note Sportspeople Recruitment will commence screening and interviewing for this role immediately. If you are intending to apply, please do so now.
Applications: Please do not delay - Apply Now as we reserve the right to close the role early if sufficient merit applications are received. Candidates should note we anticipate interviews and appointment pre-Xmas with an early 2023 start.
Application Format: Candidates must complete and submit the COMPULSORY Sportspeople Recruitment Application Form (attached to this advertisement) at the time of applying. The Form contains questions against which we require your specific response prior to considering your application. People Recruitment prefers a 2 page letter of introduction and a CV of no more than 6 pages, merged into the Application Form as one MS Word file.
The Commercial Manager, Manly Warringah Sea Eagles search and recruitment process is being managed exclusively by Sportspeople Recruitment.
In the first instance general enquiries should be directed to Scott Oakhill on 0408 258 337, FREECALL AU 1800 634 388 or +61 2 9555 5000.