Chief Executive Officer - Western Region Football League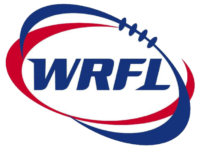 Hands-on strategic and operational leadership role

Stakeholder, membership and community engagement focus


Based at Whitten Oval, West Footscray
The Western Region Football League (WRFL) has developed a position of considerable standing in the delivery of community sport. The League is proud to deliver Australian Rules football and Netball competitions for all ages across Melbourne's West. The competitions range from senior women's and men's football, senior women's netball and junior boy's and girl's football. Each season the League conducts more than 2,500 matches involving 300+ teams, over 350 umpires and more than 9,000 registered players from 34 clubs.
The Western Region Football League is well established and, despite the challenges of the past 2 years, has emerged as a strong and viable organisation. The League is led by an independent Board which works with the CEO to outline strategic objectives for long term sustainability and supports the CEO as needed to ensure delivery of the League's purpose. Moving forward the League must continue to focus on customer service and building and maintaining its wide range of stakeholder relationships, grow its commercial partnerships; and grow the competition footprint. The League has a comprehensive strategic plan to clearly guide its way forward which is due for a refresh in 2023.
The WRFL Board is seeking a Chief Executive Officer who leads with integrity; has empathy for community football and netball and has the ability to continue the growth and sound administration of the League through delivery of strategic objectives. As CEO you will be responsible for building the WRFL business, ensuring its future development and success through a range of commercial, sport and participatory objectives. Above all, you will bring a strong customer service focus to managing both the business and social objectives the League in the common interest of member clubs.
In addition to overseeing the day-to-day business operations, governance and reporting, the CEO will work to identify commercial opportunities and acquire alternative sustainable and diverse sources of revenue for the League. The ability to build credibility and strong relationships with a diverse stakeholder group is key; from large corporate organisations through to local government, community groups, member clubs, volunteers and individuals.
To be considered for this role you will need to be a contemporary and professional business manager with leadership, energy, vision and integrity. You will have the skills to navigate through complex issues in prioritising, managing and delivering outcomes to achieve the strategic objectives of the League. You will be an inspirational manager with the ability to lead the strategic development of the WRFL's professional staff, officials, member clubs and the wider community. The WRFL office has a small staff complement, so the CEO must be prepared to roll up their sleeves and work hands-on when required.
Knowledge of both games whether through involvement as a player or through sports administration of either/both games is desirable. The successful candidate will demonstrate a passion for community involvement and sports participation.
If you are looking for a job offering plenty of variety and a role that can make a positive and lasting impact on the core stakeholder groups, this may well be the opportunity you've been waiting for.
How to Apply
Please note Sportspeople Recruitment will commence screening and interviewing for this role immediately. If you are intending to apply, please do so now.
Applications Close: 5pm Sunday 25 September, 2022 - we reserve the right to close the role early if sufficient merit applications are received.
Application Format: Candidates must complete and submit the COMPULSORY Sportspeople Recruitment Application Form (attached to this advertisement) at the time of applying. The Form contains questions against which we require your specific response prior to considering your application. People Recruitment prefers a 2 page letter of introduction and a CV of no more than 6 pages, merged into the Application Form as one MS Word file.
The Chief Executive Officer, Western Region Football League search and recruitment process is being managed exclusively by Sportspeople Recruitment.
In the first instance general enquiries should be directed to Scott Oakhill on 0408 258 337, FREECALL AU 1800 634 388 or +61 2 9555 5000.