Chief Executive Officer - Rowing New South Wales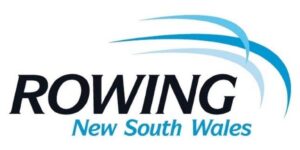 Lead all operational aspects of the sport of rowing in New South Wales

Develop, implement and monitor the Strategic Plan

Build a culture of passion, achievement, respect, teamwork and integrity

Olympic sport with membership, participation and growth focus

Balmain East location
Rowing New South Wales is a not-for-profit, state sporting organisation responsible for the management and development of the sport of rowing throughout NSW. This includes development programs for athletes and coaches as well as the training and accreditation of officials and recruitment of volunteers to assist at NSW regattas, affiliated rowing clubs and schools with rowing programs, and administration of rowing activities for approx. 5,000 members.
The elected Board of Directors is committed to ensuring rowing prospers at all levels within NSW including a large participant base, continual outstanding performances, commercial excellence, and a strong service culture supported by a robust infrastructure. The CEO is responsible for implementation of the 2021-2024 Strategic Plan against agreed measures and to lead the strategic planning process. The quantum of total operating revenue for Rowing NSW, excluding the High Performance Program, is between $1- $1.5 million per annum.
This is a hands-on role, responsible for leading all operational aspects of the sport of rowing in New South Wales while achieving the operating plan targets and delivering the strategic objectives of the organisation. As Chief Executive Officer you will be tasked with engaging the rowing community, building membership capacity and managing stakeholder relationships, while running the day-to-day business operations of this sport.
The role also presents good opportunity for involvement in event management with some of the largest rowing regattas in Australia being staged annually at Sydney's world class International Regatta Centre.
Working closely with the Board, you will have the opportunity to build on the achievements of recent years supported by a dedicated team of professional staff and highly committed volunteer commissions as you refine and implement the strategic vision for rowing in New South Wales.
To be considered for this challenging role you will need to be a contemporary manager who demonstrates strength and experience across the core functional responsibilities of leadership, relationship management, customer service, financial accountability and commercial management. You may already have experience as a Chief Executive Officer in a like-sized organisation or be ready for the step into this leadership role.
This is an exciting opportunity to drive the growth and success of one of NSW's leading Olympic sports.
How to Apply
Please note Sportspeople Recruitment will commence screening and interviewing for this role immediately. If you are intending to apply, please do so now.
Applications close: 5pm Tuesday 4 October, 2022 - We reserve the right to close the role early if sufficient merit applications are received.
Application Format: Candidates must complete and submit the COMPULSORY Sportspeople Recruitment Application Form (attached to this advertisement) at the time of applying. The Form contains questions against which we require your specific response prior to considering your application.
The Chief Executive Officer, Rowing New South Wales search and recruitment process is being managed exclusively by Sportspeople Recruitment.
In the first instance general enquiries should be directed to Scott Oakhill on 0408 258 337 or FREECALL AU 1800 634 388 or +61 2 9555 5000.