Chief Executive Officer - North West Sydney Football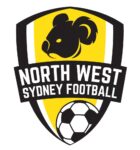 One of Australia's largest community sports


Hands-on operational leadership role

Stakeholder and member engagement focus


Macquarie Park location
NWSF is responsible for the management and promotion of football in the north-west suburbs of Sydney area. Formed from the merger of Gladesville Hornsby Football Association and North West Sydney Women's Football Association in 2019, NWSF has over 16,500 players from 34 member Clubs, making it one of the largest community sporting associations in NSW. Providing all people the chance to play football, NWSF caters across gender diversity and skill levels from Under 6s through to Over 45s and manages the elite representative clubs NSW Spirit FC.
The CEO is responsible for implementing NWSF's vision and strategy; shaping its culture through the application of strategic leadership, change management and relationship building. This includes managing all aspects of NWSF's day to day operations; including financial management, gaining the cooperation of key stakeholders to ensure the effective generation of income streams via membership, sponsorship and other related services; negotiating and implementing strategies, plans and services; leading the staff; and managing an operating budget currently around $3 million.
Working closely with the Board, the existing staff, and a highly committed volunteer and stakeholder group, the CEO will have the opportunity to build on and implement the strategic and operational plans for NWSF. In short, plan big and deliver details. Regular liaison with the Board is essential regarding all relevant matters including governance, risk, financial reporting and strategic issues management.
This hands-on role will be working at the community level of football operations, developing and delivering NWSF's goals and objectives to its multiple stakeholders within an annual budget. The NWSF office has a small staff complement (8), so the CEO will be expected to assist with many of the day-to-day activities of the organisation and must be willing to literally get their hands dirty. No job is too big or too small, doing 'whatever it takes' to get the job done.
To be considered for this position, you will be an experienced operations leader prepared to take ownership of the business, with a strong understanding of the amateur sport environment, its contribution to the local community and the activities required to establish NWSF as a first-choice sports competition. Your business acumen will be matched by your ability to identify and capitalise on opportunities to grow and expand the organisation and its offerings, including identifying and accessing opportunities to enhance projects and programs through sponsorship, strategic partnerships and grant opportunities.
A track record of successfully managing a like-sized business would be ideal, possibly within sport or related service industry, using your strategic, financial and commercial acumen to best service the association and its members. As a dynamic and influential leader, you will be well versed in managing a variety of stakeholder relationships including NWSF staff, member clubs, volunteers, local government, Councillors and Football NSW staff. The ability to secure, maintain and service commercial partners, with an emphasis on local businesses is also required.
Whilst a background in, or passion for football would be beneficial; more importantly you will be committed to providing strong foundations for the growth and success of the sport throughout North West Sydney.
How to Apply
Please note Sportspeople Recruitment will commence screening and interviewing for this role immediately. If you are intending to apply, please do so now.
Application Format: Candidates must complete and submit the COMPULSORY Sportspeople Recruitment Application Form (attached to this advertisement) at the time of applying. The Form contains questions against which we require your specific response prior to considering your application. Sportspeople Recruitment prefers a 1-2 page letter of introduction and a CV of no more than 6 pages, merged into the Application Form as one MS Word file.
The CEO North West Sydney Football search and recruitment process is being managed exclusively by Sportspeople Recruitment.
In the first instance general enquiries should be directed to Scott Oakhill on 0408 258 337, FREECALL AU 1800 634 388 or +61 2 9555 5000.